Und hat ein neuer Monat angefangen. Daher gibt es nun einen kleinen Rückblick in den Monat Juli 2022.
Nach wie vor sollte man sich bewusst machen, dass wir in einer Pandemiezeit leben. Corona gilt nach wie vor und sollte nicht ignoriert werden.
Veranstaltungen im Juli 2022
Auf realen Veranstaltungen bin ich den Monat über nicht gewesen.
Aber, dafür schaue ich mir gerne Online-Webinare und andere Veranstaltungen an. Es ist wichtig, sich weiter zu bilden und seinen Horizont zu erweitern.
Das habe ich mir angesehen:
Light and Bright Food Fotos Webinar
Pinterest Webinar für August Trends
Liveevent bei Twitch von Calvin Hollywood (Business Content – Sommerevent)
Und, ich hatte selber eine Veranstaltung. Aber, dazu mehr in meinem Abschnitt zu Twitch. 😊
Instagram
Vergangenen Monat habe ich einige Bilder gepostet. Meine beliebtesten neun siehst du oben auf dem Bild.
Reels habe ich eins erstellt und gepostet. Das kannst du auch in meinem Feed finden. 😊
Before and after von Mücke
TikTok
Bei TikTok habe ich im Juli 2022 ein neues Video hochgeladen.
Before and after von Mücke
Twitch
Bei Twitch war ich regelmäßig online und habe viel gestreamt. Auch einige Streams in denen ich Foodbilder bearbeitet habe und dann in den Instagramfeed gepostet habe. Da kannst du mir gerne bei zuschauen, wie ich Bilder bearbeite.
Direkt am ersten des Monats habe ich einen 12 Stunden Livestream gemacht. Leider war mein Internet nicht so gut an dem Tag, dass es eher mau war. Wir haben Sims gespielt, gekocht, Bilder bearbeitet, Diablo und Stranger Things 3 gespielt.
Podcast
Podcastfolgen habe ich ein paar neue hoch geladen.
Worüber habe ich im Juli 2022 geschrieben
Im Juli habe ich mehrere Blogposts geschrieben. Hier eine kleine Übersicht mit einer Kurzbeschreibung.
Sonstiges im Rückblick Juli 2022
Ich hatte endlich mein Bachelor Zertifikat im Briefkasten. Somit habe ich ihn nun offiziell und komplett und kann ihn mir an die Wand hängen. Oder so. 😉
Ausserdem war ich dann auch endlich negativ bei Corona getestet. Da ich keinen Test mehr zu Hause hatte, bin ich dann zu einer Teststation gegangen. Dadurch hatte ich dann auch direkt eine offizielle Bestätigung, dass ich Corona negativ bin. *juhu*
Mitte des Monats war ich für eine Woche an der Ostsee zum Familienurlaub. Erst nochmal ein dickes Danke dafür. 💖 Es war so ein schöner Ort dort und mein Zimmer habe ich fast schon geliebt. Es hatte so einen wunderbaren Ausblick, raus aufs Meer. 😍 Leider war ich ein paar Tage krank (Magen-Darm-Virus), dass ich nicht alles so genießen konnte, wie ich wollte, aber, es war dennoch ein schönes Erlebnis.
Lacrimas Profundere haben ein neues Video rausgebracht, inklusive Single. Das Video ist super geworden (hat ja auch Julian gemacht 😉) und den Song mag ich super gerne. Schaut auf jeden Fall mal rein und hört rein, auch gerne ein paar Mal mehr. 😉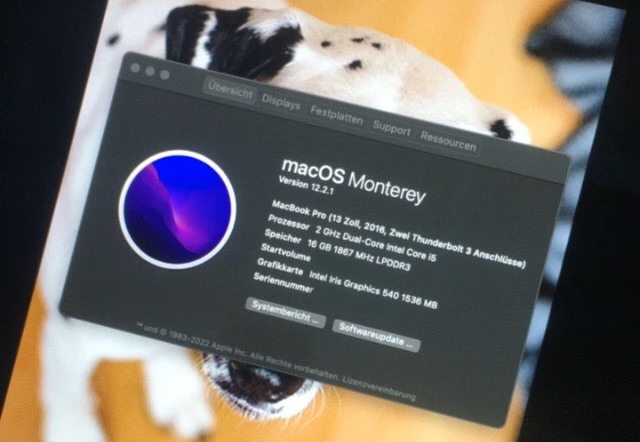 Meinen Laptop habe ich gegen Ende des Monats mal wieder neu gemacht. Mit neuestem Betriebssystem. Einige Programme liefen nicht mehr rund und auch das streamen war nicht mehr ruckelfrei möglich. So dass ich dann beschlossen hatte, einfach mal alles platt zu machen und dann frisch neu drauf zu packen. Mal davon ab, dass ich dauernd Platzprobleme hatte und unnötiges mal gelöscht werden konnte. 😁
Fazit zu Rückblick Juli 2022
Es war ein sehr spannender und aufregender Monat, der aber auch genügend Ruhephasen hatte. Ich habe einiges neues gelernt und konnte einiges erreichen. Und, ich habe selber ein Event gemacht. 😉
Schauen wir, was der August so schönes bereit hält. Egal ob in der Fotografie oder in anderen Bereichen.
---
Du möchtest mehr von meiner Arbeit sehen? Dann schau doch mal in mein Insta-Profil: Instagram.
Dir gefällt der Beitrag zu "Rückblick Juli 2022"? Dann Pin das Bild doch gerne bei Pinterest: